About CACs
The Alaska Children's Alliance supports Child Advocacy Centers and the multi-disciplinary professionals that serve victims of child abuse and their families.
Watch This Video to See How a CAC works
Irniamta Ikayurviat, The Children's Advocacy Center in Bethel
Thank you Michael Rhodes, for creating this video!  lanhakllc@gmail.com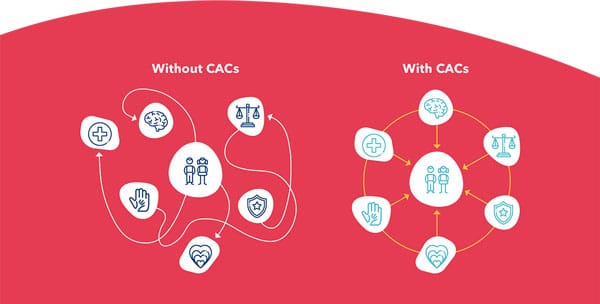 A Child Advocacy Center (CAC) is a place where a child and their safe caregiver can visit following a concern of serious maltreatment, such as sexual abuse, physical abuse, commercial sexual exploitation, and/or witnessing violence. At the CAC, they can receive comprehensive wraparound services such as a child-friendly forensic interview, medical evaluation, investigation by law enforcement, safety planning from child protection workers, referrals for behavioral health therapy, and support to help the family navigate the process moving forward. The team coordinates together around the best interests of the child.
The CAC model can be found internationally and throughout the U.S. In Alaska, there are currently 18 established and developing CACs that support victims of child abuse and their families.